Coronavirus FAQ, prevention, testing, travel & what to do if you feel sick
---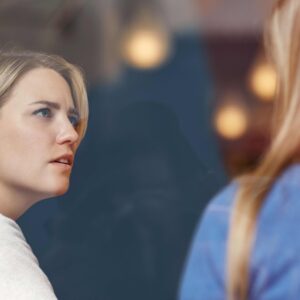 CU Medicine OB-GYN East Denver (Rocky Mountain) is closely monitoring the detection and spread of the coronavirus disease 2019. COVID-19 is the disease caused by the coronavirus.
  COVID-19 Vaccine and Pregnancy FAQ
While COVID-19 hospitalizations and deaths are on the decline in the United States primarily due to vaccinations, the risk of coronavirus has not completely disappeared – particularly if you are not vaccinated yet. In addition to the prospect of continual spread, new variants are always going to occur.
Of particular interest currently is the Delta (B.1.617.2) variant, which has become a major concern in India and Great Britain. The Centers for Disease Control and Prevention (CDC) has recently categorized the Delta variant of the coronavirus as a "variant of concern" in the U.S. This is based on evidence that the variant spreads more easily and results in more severe cases of the disease.
In conjunction with the American College of Obstetrics and Gynecology (ACOG) and the CDC, we are providing guidelines regarding travel and infection precautions. We encourage you to visit the CDC website's coronavirus page for further information as developments emerge (the page also has information on finding a vaccination site). Rose Medical Center is also posting on its Facebook page as the hospital updates its visitation policies.
What to do if you are sick with COVID-19 or suspect you may be
Manage your symptoms at home the same way you would manage cold symptoms. If you need medical care, contact your primary care physician. You may also have a virtual urgent care visit through CU Urgent Care Virtual Visit. The public health department will contact you if you are a close contact of a possible or confirmed case and will provide further guidance.
What to expect during an appointment at CU Medicine OB-GYN East Denver (Rocky Mountain).
Preventing the coronavirus infection
Even though there are several vaccines to prevent the coronavirus infection, people should still take steps to avoid infection. The CDC recommends everyday preventive actions to help stop the spread of the virus, including:
Wash your hands often with soap for 20 seconds.
Use alcohol-based hand sanitizer that contains at least 60% alcohol if soap is not available.
Avoid touching eyes, nose and mouth.
Avoid contact with sick individuals.
Stay home when you are sick.
Cover your cough or sneeze with tissue (or elbow) and immediately throw the tissue in the trash.
Clean and disinfect frequently touched areas.
Wear a face mask. The CDC still recommends that unvaccinated individuals continue to wear a face mask.
All clinic visitors (patients and guests) must wear a face mask.
Testing for COVID-19
The CDC recommends that anyone with any signs or symptoms of COVID-19 get tested, regardless of vaccination status or prior infection. 
If testing for COVID-19 is recommended, a healthcare provider will contact state and public health departments for further instructions.
Frequently asked questions about the coronavirus
Should I cancel my upcoming doctor's appointment at CU Medicine OB-GYN East Denver (Rocky Mountain)?
If you are sick with fever, cough or are having trouble breathing, please follow CDC self-quarantine guidelines and call us to reschedule upcoming appointments. Even if you have been vaccinated, if you have COVID-19 symptoms, please call us to reschedule. If you have reason to think you might have been exposed to the coronavirus, please call our office and ask to speak to a provider.
We also ask that no children under 17 years old accompany the patient to her appointment, although patients under age 17 will still be seen if their appointment is urgent. At this time, all patients are only allowed one person to accompany them to their appointment in order to minimize the number of people in our office.
Is it safe to travel (including pregnant women)?
For most destinations, the answer is Yes. We recommend against nonessential travel to areas with Level 3 or higher travel notices, as denoted by the CDC. Entry into the U.S. by people from some countries, or U.S. residents returning from those countries, is prohibited or restricted. Please see the CDC's travel restrictions page for details. For all other destinations, routine precautions are recommended, including frequent hand washing. If you have recently travelled internationally, we ask that you call our office and ask to speak to a provider before attending an appointment.
How does COVID-19 impact pregnant women and newborns?
Currently, there are no specific guidelines related to pregnancy. Based on limited data, pregnant women may be at higher risk for severe illness compared with the general population. We do not know if the virus can cross the placenta during pregnancy, which could carry the disease to an unborn child. But there have not been any case reports of newborns screening positive for the disease in mothers with known COVID-19.
I have a respiratory illness, should I continue to breastfeed?
Absolutely. Even if the respiratory illness is coronavirus, thus far the coronavirus has not been found in the breast milk of mothers infected with the virus.
Are children more susceptible to the coronavirus?
No. Based on population data, the vast majority of cases have occurred in adults. There is currently no evidence that children are more susceptible to the disease.
---
References
ACOG.org. (2020). Practice Advisory: Novel Coronavirus 2019 (COVID-19) – ACOG. [online] Available at: https://www.acog.org/Clinical-Guidance-and-Publications/Practice-Advisories/Practice-Advisory-Novel-Coronavirus2019.
Centers for Disease Control and Prevention. (2020). Coronavirus Disease 2019 (COVID-19). [online] Available at: https://www.cdc.gov/coronavirus/2019-ncov/about/index.html.
Department of Public Health and Environment. (2020). 2019 Novel Coronavirus (COVID-19). [online] Available at: https://www.denvergov.org/content/denvergov/en/environmental-health/news/coronavirus-info.html.