---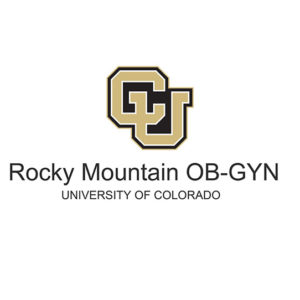 The doctors and staff of CU Rocky Mountain are excited to announce that, as of June 1, 2016, we've joined the University of Colorado School of Medicine, Department of Obstetrics & Gynecology. We are proud to have joined such a well-respected and prestigious organization.
Our pregnant patients will continue being delivered at Rose Medical Center. We will continue to perform surgeries at Rose Medical Center, as well.
New name, continued excellence
Our name is changing to CU Rocky Mountain OB-GYN, but you can expect the same excellent care you've always received at our current location:
Address: 4500 East 9th Avenue, #200 Denver, CO 80220
Our phone number will remain
(303) 399-0055
.
We will continue accepting private insurance plans (UnitedHealthcare, Blue Cross Blue Shield, etc.). If you have questions about your particular plan, please contact our billing department.
While our name will be new, the faces you see in our office — from the front desk to your doctor — will remain the same.
Ongoing commitment to outstanding care
We sincerely thank you for allowing us to participate in your healthcare over the years and we appreciate your loyalty to our practice. We fully anticipate that this union will allow us to continue providing you with the same outstanding level of care that you are accustomed to receiving.