Lisa's doctor told her she'd need a full hysterectomy to find relief from the pain and bleeding caused by fibroids. Dr. Jacobson's second opinion offered a different approach.
---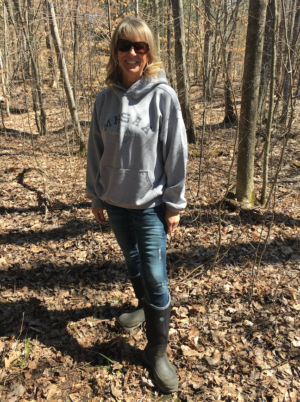 Shortly after moving to Denver from Michigan, Lisa struggled with a long bout of abdominal pain and heavy bleeding. As days and weeks turned into months, she knew she had a problem and needed to get to a doctor.
"I kept putting it off," she explains. "But it got to be an everyday thing. I basically had a menstrual cycle every day for seven months straight and I was becoming anemic."
Unsure of where to turn, Lisa looked up OB-GYNs online and made an appointment with one near her. Upon examination, the doctor told her that she had severe uterine fibroids and would need a total hysterectomy.
But something about her visit with that doctor didn't sit right with Lisa.
"Things just weren't adding up," she says. "I wasn't happy with what he wanted to do and the extent of what he wanted to do. I felt like I was just a number. It was tough to get ahold of him, and he was very blunt. My feelings, thoughts and concerns were not taken into consideration."
Desiring a second opinion, Lisa turned to her coworkers for advice. That's when Dr. Daniel Jacobson's name came up. Lisa called CU Medicine OB-GYN East Denver (Rocky Mountain), explained her situation, and within a few days she had an appointment.
Careful evaluation and a heartwarming demeanor
"Dr. Jacobson was very heartwarming and personable," Lisa recalls. "You know when you meet him that you made the right decision. He knew I was coming to him for a second opinion, and he thoroughly reviewed my medical history back to when I had my first period. He asked about my mother and my grandmother too."
A thorough evaluation led Dr. Jacobson to recommend a much simpler procedure than a hysterectomy that would remove a problematic uterine fibroid while leaving the uterus intact. Since Lisa was nearing menopause, the size and severity of her fibroids would be naturally reduced within a couple of years due to hormonal changes, so a full hysterectomy was not necessary. Plus, given that she did not have a family history of heavy bleeding, Dr. Jacobson was confident that this simple procedure would effectively address Lisa's problem.
Within a couple of weeks, Lisa was scheduled for outpatient surgery with Dr. Jacobson at Rose Medical Center.
We perform surgeries using the latest in minimally invasive techniques. Struggling with pain caused by fibroids or another gynecologic problem? We're here to help.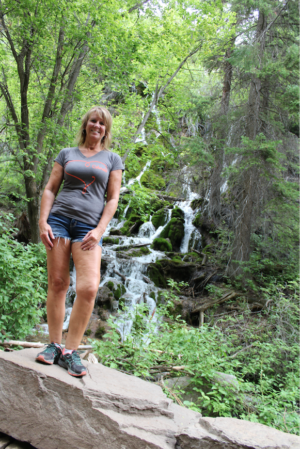 A return to a pain-free life after uterine fibroids
Lisa's uterine fibroid surgery was successful and uncomplicated, and she was discharged the same day. The anesthesiologist was able to administer a lower dose of sedating drugs, which was important to Lisa as she has a history of allergic reactions to medications.
"This was the very first surgery I'd ever had in my life, so I was nervous" she explains. "Honestly, I did not have a bad experience with anyone."
Today Lisa is pain free and grateful that she found Dr. Jacobson when she did.
"He's one of the 'good ol' boy' doctors …the ones that you used to have when you were growing up," she explains. "It's not about the money for him. It's about the individual and about doing the right thing. He doesn't do things that aren't necessary. Dr. Jacobson saved me thousands of dollars and a lot of potential complications, given my history with drug allergies."
Today, though she lives an hour outside of Denver, Lisa makes the trip to see Dr. Jacobson as her regular OB-GYN. "It's worth it to me," she says. "Just because of the level of comfort that he brings."